First Day of Classes, Tuesday, September 5th – Don't forget your water bottle
To Register  Click on the REGISTER button to the left of your selected class.  Your registration is on going through the 2017-2018 school year. Payment is by semester only (Fall and Winter).  To hold your spot, please remit first semester check payment by mail, bring to the first day of class, or email us to request we run your credit card at a $40 additional charge.
To remit payment by mail:
Bounce Alexandria
1712 Mt Vernon Ave
Alexandria, VA 22301
To remit by credit card
Email us at Bouncealexandria@gmail.com – please run my card with $40 fee
Upon registration, you will receive an automated statement of fees but your credit card WILL NOT be charged until you let us know your method of payment.
Classes run September-May and are pro-rated if you start mid-session.  Siblings may be added at any time. If a class is full, you may add a student to the wait list or call to check availability.  There is no registration fee.
4 month Fall 2017 Semester 1 Payment (Sept-Dec)
1 hour class – $370 / second child $330
45 minute – $330 / $290 second child
Homeschool Thursday 2:00 – $300 / second child $260
5 month Winter 2018 Semester 2 Payment (Jan-May) No classes in June, July or August
1 hour – $460 / $410
45 minute – $410 / $360
Homeschool Thursday 2:00 – $375 / second student $325
To discontinue classes after Semester 1, please send an email 30 days in advance to Bouncealexandria@gmail.com.
Preschool Classes
Age 5-12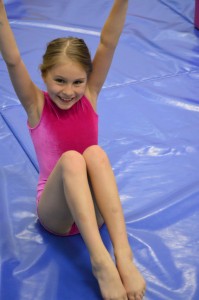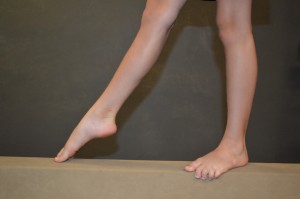 General Information
We share CrossFit MVA's awesome location right off Mt. Vernon Ave in Del Ray and pride ourselves in keeping our facility immaculate, our technique solid and our character stellar!
Tuition is Semester Only
based on 1 hr – $92.50 month /$82.50 additional child
45 min preschool – $82.50 month /$72.50 additional student
Students can enroll at any time. If you begin mid-session, we will prorate the tuition for that session. Tuition is based on an average of 3-4 classes each month.
There will be a $30 service charge assessed on all returned checks.
Family Discount
Only one person in your family pays full price, additional children receive a $10 month savings.
Home school Tuition
$75 month / $65 additional child
2017-2018 School Year Schedule
Classes begin Tuesday, September 5
Thanksgiving Break – November 21-25
Winter Break – December 21-Jan 1
Spring Break – March 26-31
What to Wear and Bring
Leotard or Athletic Gear
Ponytail
Bare feet
Please bring a water bottle every class
Parking
1712 Mt Vernon Ave
Just south of Arlandria Floors and CrossFit MVA building.
Please use street parking on Mt Vernon Ave or E Duncan Ave and walk down our driveway to the front entrance. If you have toddlers and would like to use our parking near the front entrance, please use extreme caution while entering and exiting the driveway. Please try to park on the street. It is much safer for all students.
Observation Policy
Parents are encouraged to drop their children off but may watch quietly in the waiting area.
Please observe the following:
Promptly exit to make room for the next class.
Do not interrupt instruction
Answer all cell phones outside
No food or drink, including coffee.  Please drink beverages outside only.
Pick up all toys, even if you didn't get them out.
Student Rules
Always tuck your head
Land on two feet, not your knees
Use you whole hand, palms down
No Lazy Bones…Try and try again! There is no "I can't"
Support Others, Clap for Every Friend in Class!
Do not leave the building without parent
Do not touch weight lifting or stretching equipment
Do not swing on the hanging rings, they hurt when they make contact
Make Up Classes
No refunds or deductions will be given for missed classes due to illness, holidays, or closings due to weather.
Feel free to make up any missed classes during another class for your age group.
Bounce Alexandria LLC reserves the right to cancel any class not meeting minimum enrollment requirements.
Snow Policy
In the event of inclement weather, we will post closings on our website or call to
find out if classes are cancelled. We do not follow school districts closings.
Our Equipment
Bounce is a recreational program with fabulous, portable equipment from Tumbl Trak. We have a 20′ tumble track and landing mat, a cheerleading tumbling floor with carpet bonded foam, Jr. Parallel Bars, Jr. Balance Beams, Vaulting Mat, Wedge Mats, a Developmental Fitness Wheel, as well as pull up bars, rings and ropes. Our classes are beginner to intermediate. We follow USAG fundamental skills that lead to skill progressions and routines and place a grand focus on STRENGTH development and NUTRITIONAL EXCELLENCE.